Maintaining a property requires a certain amount of care. Without it, the structure may sustain damage, even if the exterior looks like it is in good general condition.
There are many reasons that homeowners may have a second property. Many people deliberately choose to make the purchase, for use as a vacation home or investment property. Others have a non-owner-occupied home through marriage or inheritance. In either case, homeowners need to know how to take care of the property, especially if they do not live in the home or even in the area.
Property maintenance is an investment in the future of the lot and the home. By making a commitment to keeping the house in usable condition, homeowners save themselves a lot of hassle and possible expensive repairs from neglect. By considering these aspects of remote home maintenance, people will know the different options they have for upkeep and how they can make a practical choice.
Location Determines Care
Although people who buy a second home already own one, they may be surprised by variations in the type of care that a second property needs. Location, climate, and the amount of occupancy can significantly affect the maintenance burden. In most cases, vacation homes or rental properties require at least the same amount of maintenance and upkeep as a primary residence. Second homes that sit unoccupied for much of the year might not call for the same amount of cleaning, but lack of use poses its own maintenance responsibilities.
When buyers consider possible locations for a second home, they should keep climate and other relevant factors in mind. For example, homes in humid regions may need regular conditioning to prevent mold growth or other signs of rot in the structure. Vacation homes that sometimes sit empty during a cold winter may need heating, otherwise pipes could freeze or burst. Properties located close to a lake, river, or ocean beach might require regular cleaning and maintenance to prevent salt buildup or rust. Buyers who are unprepared to handle these responsibilities may want to select a property in a mild climate or plan to hire a property management firm.
What's the Standard?
Before determining the level of care needed for the property, owners should decide how they plan to use it. Although maintenance for a second home that only gets use one or two weeks a year usually takes less time than a home that is constantly occupied, the responsibilities can be quite different. In many cases, people plan to shift the type of use for the property throughout the year. For example, a homeowner may choose to rent out the property six months of the year, but leave it unoccupied the rest of the time. Tailoring maintenance tasks to the situation helps to provide the best protection for the investment.
Bare Minimum (Unoccupied)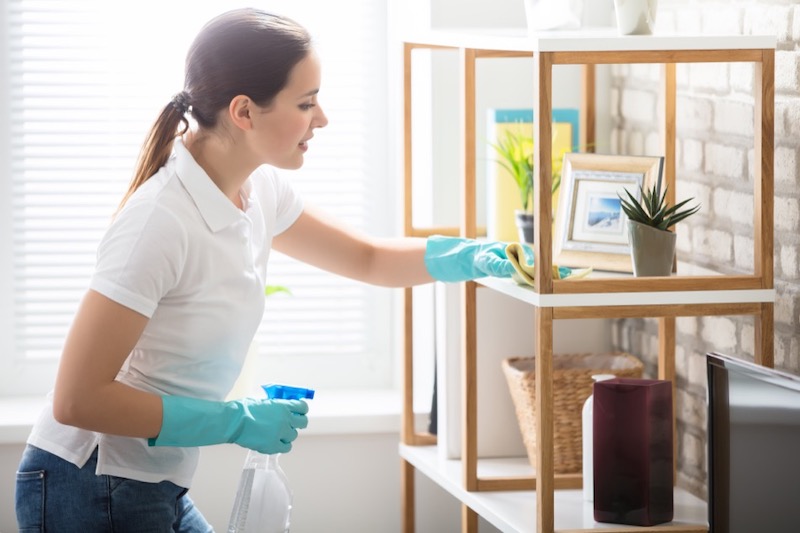 Sometimes, homeowners have a second home that they use now and then, but not regularly. In this case, a property owner may be looking to keep the lot in reasonable condition and prevent the structure from falling into disrepair. Many people who inherit homes and are still in the process of deciding what to do find themselves in this situation. Maintenance tasks at this level include:
Visual inspection of the property and home interior
Regular yard or garden upkeep, where applicable
Winterizing, to minimize weather damage
Repairs to the structure as needed
Cleaning in advance of use
Keeping the home in good general condition is important to protect the investment in the property. Homes that do not receive even a surface inspection on occasion are prone to theft, vandalism, pest infestations, water damage, and more. Property owners with a home that they use very infrequently or not at all may still want to hire someone to go to the property once a month, walk through the home, and confirm that everything seems to be all right. They may not necessarily need to hire property management services for this task, unless they have no other alternatives.
The Infrequent Visitor
Many owners of vacation homes plan to visit several times a year, but otherwise leave the house unoccupied. In this case, they probably want to have services available to ensure that the property is ready for living at the time they need it, without having to pay for around-the-clock maintenance and upkeep. Homeowners who rent out a second home for only part of the year may also need a maintenance schedule with a similar degree of flexibility. As they prepare for occupancy, homeowners should plan to hire professional cleaners and landscapers to:
Air out the property
Test equipment to confirm it is functional
Clean surfaces thoroughly
Provide a deeper cleaning of the kitchen and bathrooms
Update the yard and garden to a baseline level
Inspect and clean out buildings
Clean and fill swimming pools or hot tubs
A property management firm can usually provide all of these services, as well as screening for tenants of rental properties. Otherwise, homeowners can choose to hire services individually. In either case, evaluating companies before making a choice is more likely to provide the best long-term result.
Guest/Tenant-Ready Accommodations
Many property owners maintain another home under the premise that it will be used continually by tenants or guests. This arrangement usually calls for the highest level of property maintenance. People who do not live close to a rental property typically do not have the option to do it themselves or hire for occasional services as needed. Acting as a landlord for tenants comes with contractual obligations the property owners must meet, usually as set by the state. Property management for rental properties is the most practical choice for property owners who are not experienced landlords. A property management company can handle a wide variety of tasks, such as:
Inspecting the property when not in use
Cleaning the structure, interior, and lot after a tenant vacates
Arranging for repairs of any system or permanent aspect of the home
Necessary upgrades between tenants, like bathtub refinishing, repainting, or new flooring
Preparing the property for a new tenant or guest
Screening rental applicants
Processing rental applications
Maintaining security for the property
Collecting rental payments
Providing regular updates on property conditions to the owner
The way that the property manager maintains the home depends on the firm. Smaller companies may contract out the cleaning, landscaping, HVAC, or plumbing services as needed. Larger firms may have their own contractors to maintain properties in the area. In exchange for this level of care, property management services cost about 10 percent of a property owner's rental income. Homeowners who are thinking about ways to cut costs might choose to hire these services separately, but they will still need someone in charge to screen tenants, handle service calls, and collect payments.
Get the Right Coverage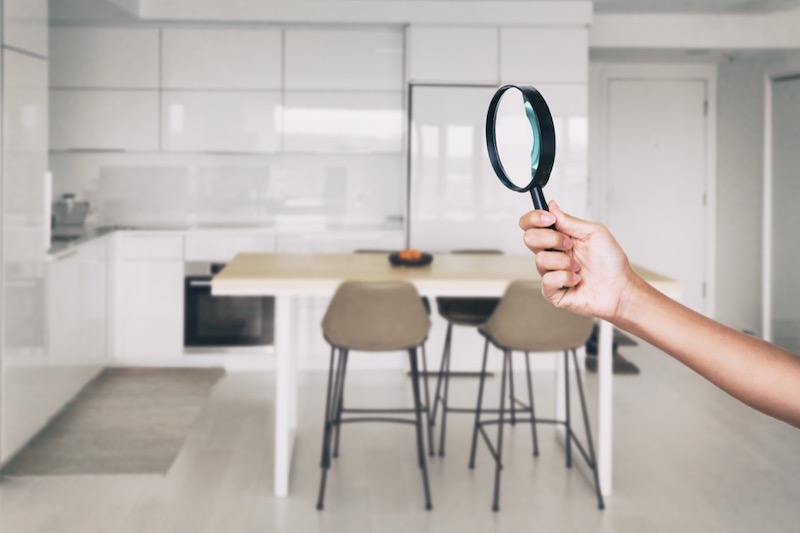 For any piece of real estate, insurance to protect the structure and its contents is usually a wise choice. People who carry a mortgage on a second home may be required by the lender to carry insurance. The right insurance coverage depends on the way that people plan to use the property. Someone who owns a vacation home that they do not rent out may be able to add a second homeowner's insurance policy to cover it.
Homeowners who buy a second policy should take care in selecting coverage. In many cases, people underestimate the amount of coverage they need to replace or repair parts of the home after water damage, theft, or fire. Homeowners should discuss their expectations with prospective insurance agents and confirm whether the policy provides replacement coverage or coverage at market value, particularly for furnishings inside the home.
Homeowners who plan to rent out their property most of the time need to carry a different kind of coverage. As a general rule, homeowners insurance policies do not cover rental properties. Instead, people should investigate their options for landlord insurance policies. These policies provide protection for the structure and contents owned by the landlord, and assumes that tenants will carry their own renter's insurance for their belongings. Policies may also offer coverage for lost income if the home becomes uninhabitable as a result of damage. As with other insurance policies, people should confirm that they have elected sufficient coverage.
Find a Way to Check In
The best way for property owners to know the condition of the home and lot is for them to periodically inspect it in person, but this is not always realistic. Most people prefer to find someone who lives near the property and can give it a regular inspection, in place of the owner needing to drive or fly to get there. The party in charge could be almost anyone a property owner trusts to give a comprehensive report of the condition, such as:
Friends
Family members
Property managers
The person tasked with this job should be prepared to go to the property on a regular basis, ranging from once a week to once a month, and inspect its condition. Some homeowners or property managers may choose to install security cameras around the property to allow them to survey it remotely.
Assembling a Team
Ultimately, whether homeowners decide to DIY a portion of the work or hire a full-service property management firm, they will need to assemble a team of professionals who can handle relevant aspects of the property maintenance. To make a practical investment, property owners should research organizations or a short list of companies that they trust to provide reliable service at the precise level that they need. People may want to spend at least a few days, or possibly a week or two, at the location to screen possible options and arrange for services. Homeowners may want to ask about:
Types of services offered
Cost for services ordered individually, compared to an annual maintenance plan
Availability for weekly, monthly, quarterly, or yearly service
Options for emergency repairs
Additionally, people may want to read ratings and reviews of the businesses, or ask for references. Homeowners who are considering hiring a property manager might also look for more detail about the contractors they hire, to evaluate them as well. Getting a sense for the companies' reputation will help people make the best decision.
Some homeowners try to save money by performing the property maintenance themselves. However, unless they live within reasonable driving distance, this may not be a realistic option. In the case of rental properties, with legal obligations to fulfill unexpected service requests, DIY may not be an option at all.
Set Realistic Expectations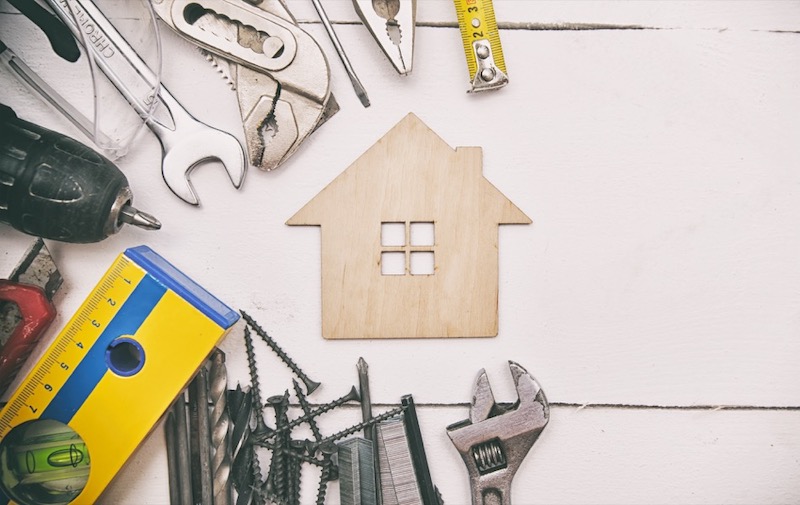 Owning any home is an investment. Buying a second house or maintaining one that is not a primary residence can require more time or money. Many people do not consider how much work they will have to put in so that they can enjoy or use the property when they are ready, and keep it in good condition when they are not. If homeowners fail to make that investment, they may end up with additional expenses to cover deferred maintenance. They could even have to spend far more on repairs or replacement than they would if they hired a maintenance service or a property management firm.
Ultimately, people should think carefully about what they are willing to do personally and the amount of money they can afford to spend on upkeep, before they buy a property that is not easy for them to access on a regular basis. Home maintenance costs thousands of dollars per year, but homeowners may not think about it when they do most of the work themselves. Understanding what they need for the property's level of use, and how they can get it, will help people know what they are getting into before they make a commitment.