Start Planning Your Adventure
Are you getting ready to relocate to the Yukon? Congratulations are in order for choosing the Wilderness City and the capital city of Yukon as your new home. Let us be the first to welcome you to Whitehorse! It's likely that the excitement and joy of your imminent move is wearing off and that your focus has turned to your growing to-do list. We would love to help take the biggest unknown off your list and help you to find a new home for you and your family.
If you've been to the city before, then you already know that there is a lot to take in, especially if you aren't familiar with our neighbourhoods. We would love the opportunity to give you a local's take on this amazing city and help you choose a home that works for your family, your budget and your lifestyle.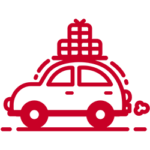 Whether you want something close to work, close to the golf course, or far away from everything – we know all the right neighbourhoods to accomplish your homeownership goals.