Sales are expected to slow next year, but only because there will be fewer homes available. An aerial view of residential buildings in downtown Toronto.
People have been calling Canadian real estate's upward trajectory "unsustainable" for almost a decade now.
But if a global pandemic, followed by a recession, followed by more pandemic hasn't been enough to cool the market, it's fair to wonder when conditions will change enough to give homebuyers some hope in the face of dwindling inventory and high prices.
Not in 2022, say some of Canada's leading real estate experts.
The market will experience its share of changes next year, but Canada's severe case of real estate fever, and the country's ongoing shortage of homes for sale, isn't likely to be broken by any of them.
The overarching trend.
Record low mortgage rates and buyers' desire for more space provided the major plotlines for Canadian real estate in 2021. What forces might shape the market next year?
The most obvious pick at this point is higher interest rates. With inflation hitting an 18-year high in October, the Bank of Canada is expected to respond by raising its overnight rate multiple times in 2022.
Doug Porter, chief economist and managing director at BMO Financial Group, says financial markets are bracing for as many as five 25-basis point increases in the Bank of Canada's lending rate next year, which would take it to 1.5 percent from 0.25 percent today.
"Based on events, I suspect that [markets are] somewhat overestimating how much the Bank of Canada will do," Porter says. "But I think it's reasonable to expect three rate hikes taking the overnight rate to one percent."
Each one of those hikes should result in a similar increase in most lenders' variable mortgage rates. Could the prospect of higher borrowing costs trigger another feeding frenzy among buyers desperate to get in before mortgage rates rise?
"I've always found the pull-ahead argument to be a little oversold," says Phil Soper, president of real estate brokerage Royal LePage. "We see a little bit of it, but we don't see a lot, at least not in the last decade. I don't anticipate a material pull-ahead of demand based on rising interest rates, simply because we don't have the homes to sell."
Chris Alexander, president of Re/Max Canada, anticipates a bump in activity ahead of rate hikes but feels the Bank of Canada's "slow and gradual" response won't be much of a deterrent for buyers overall.
Fixed mortgage rates should also be on the rise next year, but because they're determined by trends in bond markets, Porter says they can be harder to predict.
"The rise in some of the fixed rates might not be quite as much next year because I think, to some extent, the action is already unfolding on that front as the market's price in [future rate hikes]," he says.
2022 sales and price predictions.
With housing inventories at historic lows and the continuing of what Soper calls a "relentless push" from buyers, Canadians will have even fewer — yet more expensive — homes to battle over than they did in 2021.
As a result, sales are expected to drop dramatically. The Canadian Real Estate Association (CREA) projects a 12.1 percent decline in sales next year, which is right in line with the 10 percent to 15 percent decrease Porter says BMO is expecting.
Keep in mind, though, that 2021 was a record-shredding year for Canadian real estate. CREA says 2022 could still be the second-best year on record for home sales.
Prices aren't expected to rise at the same crazy pace they did this year. As of December 2021, the average selling price was up 19.6 percent over the past year, according to CREA. The association sees the average price rising 5.6 percent in 2022, to $718,000. Price growth is expected to be fastest in Quebec, Ontario, New Brunswick and Prince Edward Island.
Re/Max's most recent housing market outlook projects a 9.2 percent increase in the average residential price. Moncton, Halifax and Ontario's Muskoka region are expected to see price growth of more than 17 percent next year.
"There will be a little less of a frenzy," Alexander says, "but we'll still see a very, very strong market."
The problem that won't go away in 2022.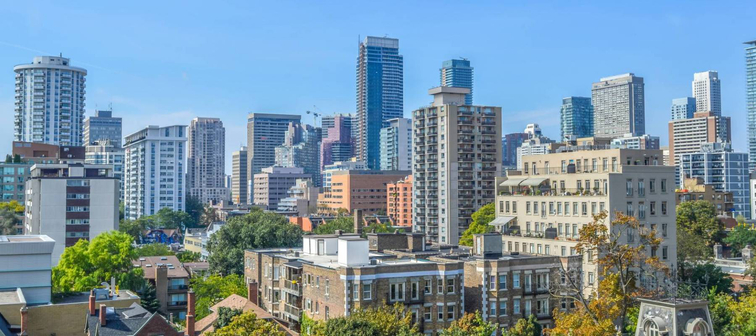 This year has been great for housing construction in Canada. Royal Bank recently declared 2021 the best year for housing starts since 1977.
That's good news for homebuyers in 2024 and beyond, but it won't address the woeful lack of supply they'll have to contend within the next few years.
"We've got a severe imbalance between supply and demand," Porter says — one that could be exacerbated by increased levels of immigration and government programs that make buying easier for first-timers.
"The reality is, if you try to subsidize or help first-time buyers, all that does is keep a flame under demand. And it probably benefits the sellers more than potential buyers," he says — that money typically ends up in the hands of sellers, in the form of higher prices.
Alexander and Soper both believe that the most effective way to stop a runaway housing market is to build a wall of new supply too thick for it to smash through. But that level of construction activity — if municipal building guidelines even make it possible — would take years, not months, to complete.
No market-shifting amount of housing completions are expected in 2022, so if you're planning a home purchase next year, expect to face the same claustrophobically tight market — and experience the same anxiety and possible disappointment — buyers had to deal with in 2021.
Out with the old, and in with the old.