For the 12th straight year, RE/MAX ranks as the No. 1 real estate franchise brand in the annual Franchise Times Top 200 list, based on global sales. The honor reinforces the enduring quality behind the RE/MAX brand name.
Coming in at No. 16, RE/MAX joins household names such as McDonald's, 7-Eleven and Taco Bell at the top of the widely respected list.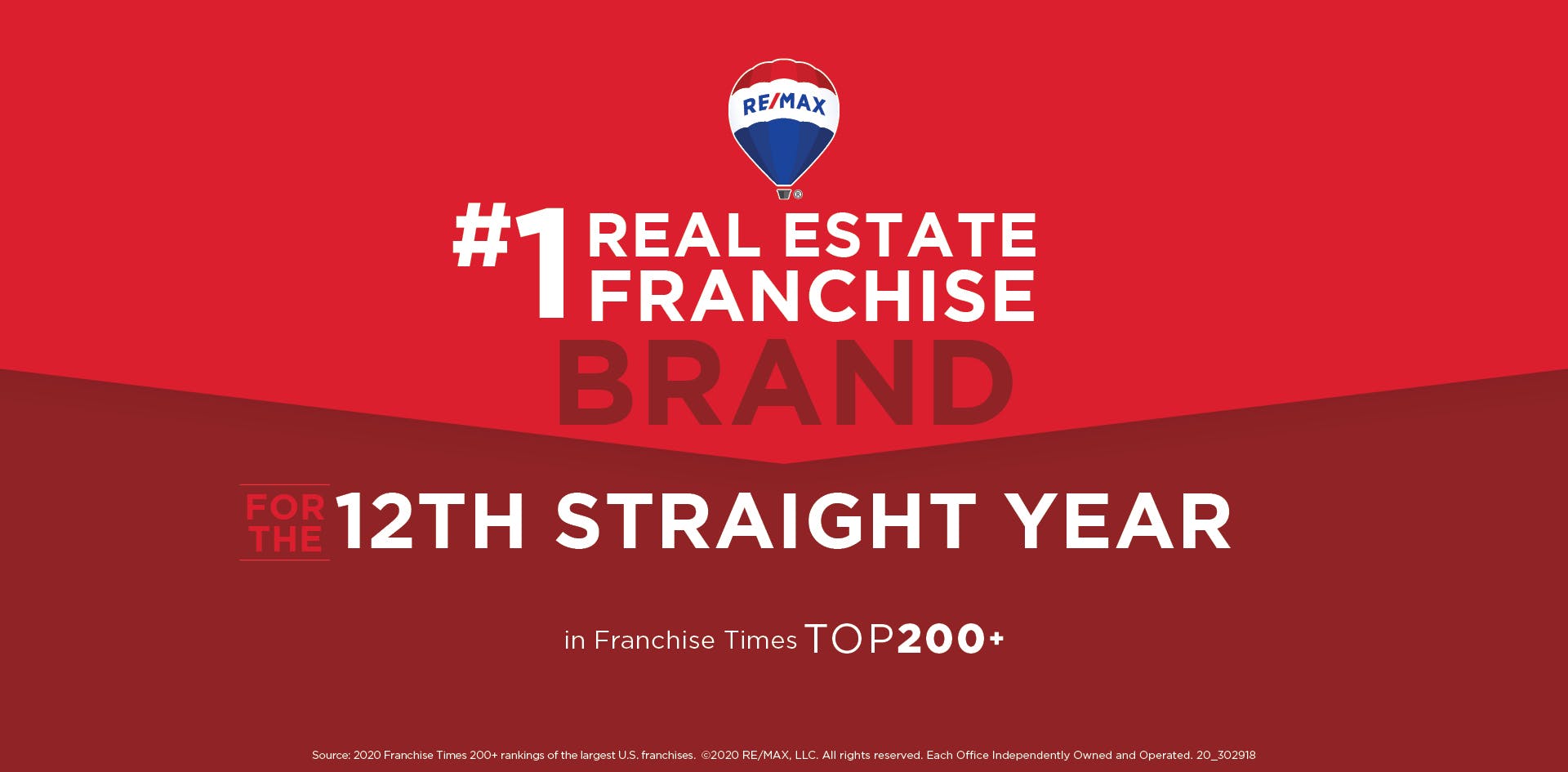 "This recognition reflects the quality of RE/MAX brokers and agents, who are delivering excellent consumer experiences to real estate buyers and sellers every single day," says RE/MAX CEO Adam Contos. "It also confirms the ongoing appeal of our brand and network. Entrepreneurs are buying RE/MAX franchises all over the world right now in very unusual circumstances – it's a testament to the foundation laid by nearly 50 years of building the RE/MAX brand and achieving significant brand awareness and visibility."
The Franchise Times Top 200+ is an annual ranking of the 500 largest franchise systems in the United States by global systemwide sales, based on the previous year's performance. Systemwide sales is defined as the total sales for both franchise and company units. According to the 2020 survey, the top 200 sales grew 4.5% in 2019 to $702.9B. The ranking methodology and full report are available at franchisetimes.com.
Earlier this year, RE/MAX also ranked as the No. 1 real estate brokerage franchise in Entrepreneur's 2020 Franchise 500® survey. More than 1,100 franchisors applied to be included in this year's Franchise 500 and RE/MAX was selected as the top real estate brokerage franchisor based on various factors including unit growth, financial strength, stability and brand power.
RE/MAX is in more countries and territories than any other real estate brand. From a single office that opened in 1973 in Denver, Colorado, RE/MAX has grown into a global real estate network with more than 130,000 sales associates in more than 110 countries and territories. RE/MAX Holdings, the parent company of RE/MAX, LLC, also launched a second franchise brand, Motto Mortgage, in 2016. The Motto Mortgage network has over 125 open offices across the U.S.